Integrated Marketing Campaign & Brand Strategy
Union Depot
When your client's history dates back to the 1880's like Saint Paul's Union Depot, you'd be forgiven for assuming everyone knows about the wide range of community services it offers. The iconic landmark's many free public events and festivals, retail and dining spaces, private event rentals and more were flying under the radar.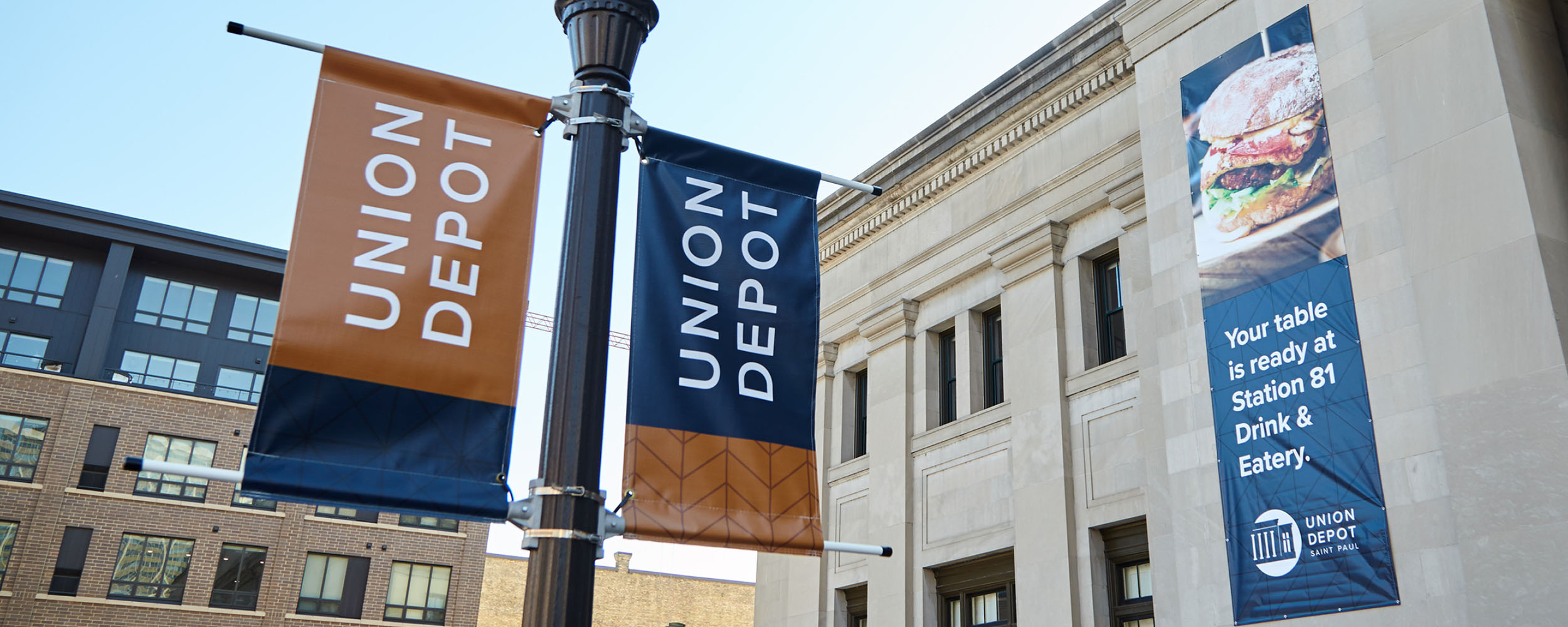 Challenge
Low brand awareness and recognition outside of the immediate downtown Saint Paul community presented Union Depot and Spot with an opportunity—a chance to breathe fresh life into their brand and redefine who they are in the hearts and minds of the residents of Minnesota. Tasked with modernizing their brand strategy while upholding the rich history of the historic space, our team went to work.
Solution
Following in-depth research and insights workshopping, we built a new brand identity for Saint Paul's Union Depot, rooted in history but with an eye to the future. To activate it, we developed a holistic campaign spanning PR, social content, videos, event and print materials, signage, and more—in addition to rebuilding their website to meet the latest standards, integrating marketing automation tools, and optimizing their digital advertising.
Results
With 98% YOY growth and nearly doubled event bookings following the launch of their new brand identity, we helped Union Depot build a lasting model for effective, targeted advertising with over a million impressions and 53,000 clicks each month. More importantly, we helped increase foot traffic and attendance at public events occurring throughout the entire calendar year.