Integrated Marketing Campaign & Brand Strategy
Gigli THC Seltzer
After our successful brand work for their restaurants The Butcher's Tale and Crave Catering, and their CBD company Nuleev, Kaskaid Hospitality approached us to develop a name and brand for their new line of THC beverages and edibles.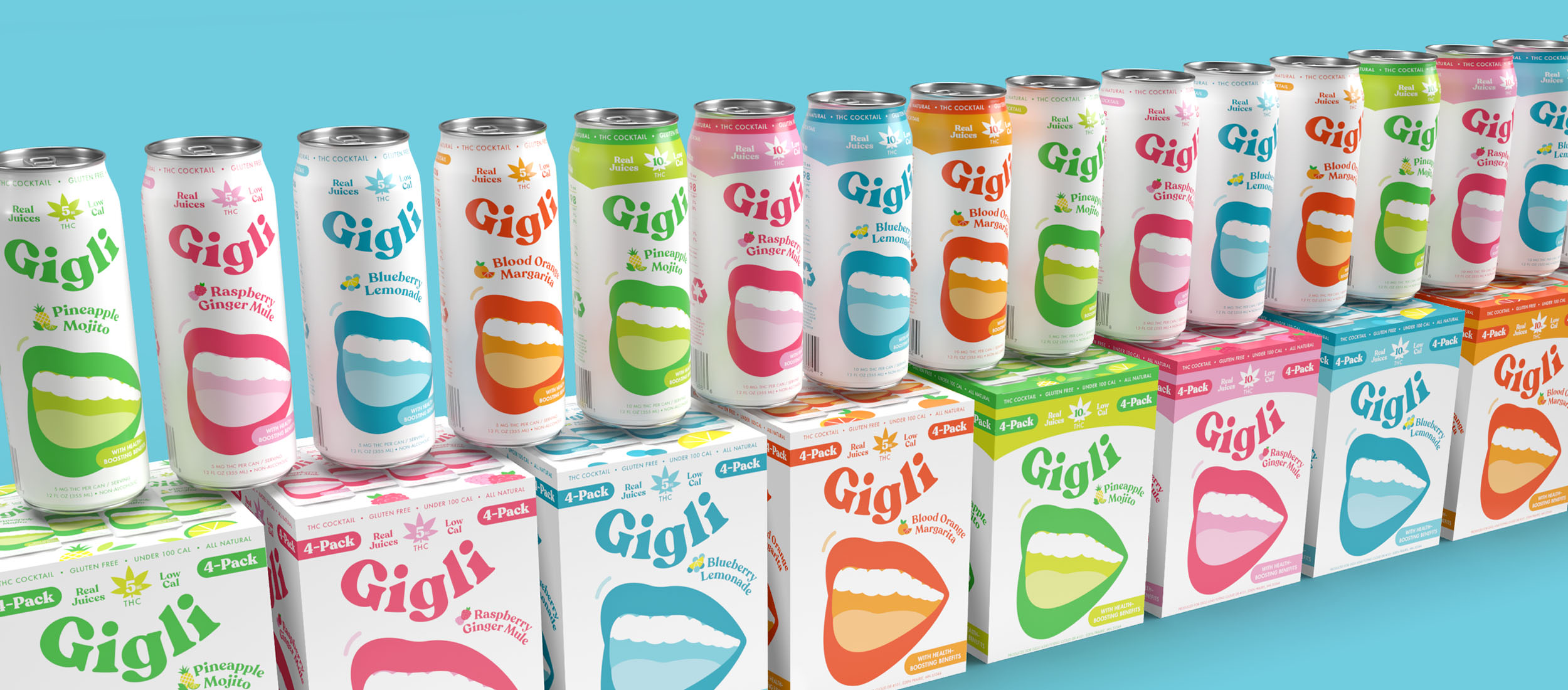 Challenge
Since Minnesota legalized THC, there has been a major shift taking place in the adult beverage market with many (primarily younger) consumers opting for cannabis products over alcoholic beverages. This growing market has sparked a gold (or should we say green…) rush of new brands eager to stake their claim. For Kaskaid's THC drinks to be successful, they would need a memorable name and bold look to immediately set them apart from the competition. Our mission was not to play it safe, but rather craft a unique, fun brand that would resonate with this younger market and easily expand to a variety of flavors and products.
Solution
We set to work researching the global THC beverage market as well as "alcohol-alternative" and functional beverage markets to identify several potential positioning strategies for Kaskaid's brand. With these targets in mind, our creative team took a playful approach exploring different concepts for names and visual identities. It wasn't long before inspiration struck and "Gigli" was born. With its catchy name and colorful "laughing lips" design, Gigli pops out on shelves and on screens, functioning like a fashion statement in the hands of the consumer.
A simple, action-oriented tagline "Get Gigli" worked perfectly for digital and swag while converting consumers into brand ambassadors. 
Results
As a newly launched brand, Gigli is already generating a buzz in the marketplace, connecting with its target demographic and exceeding expectations right out of the gate.
To further amplify the success of its launch and brand visibility, Kaskaid is now adding it to their retail stores and restaurants (if you're local to Minnesota, check out Kaskaid's restaurants to find it).
Fortunately, this is only the beginning for this flavorful, fun brand—continued expansion of the brand and market is in the works.